As we better understand the interconnectedness of the natural systems of our world and the relationship between human health and ecosystem health, we have identified the need for expanded ecological literacy throughout the population. In order to activate the regenerative systems of agriculture, we need stakeholders in all facets of our food system to make decisions that consider the impacts on the larger systems in which agriculture is nested.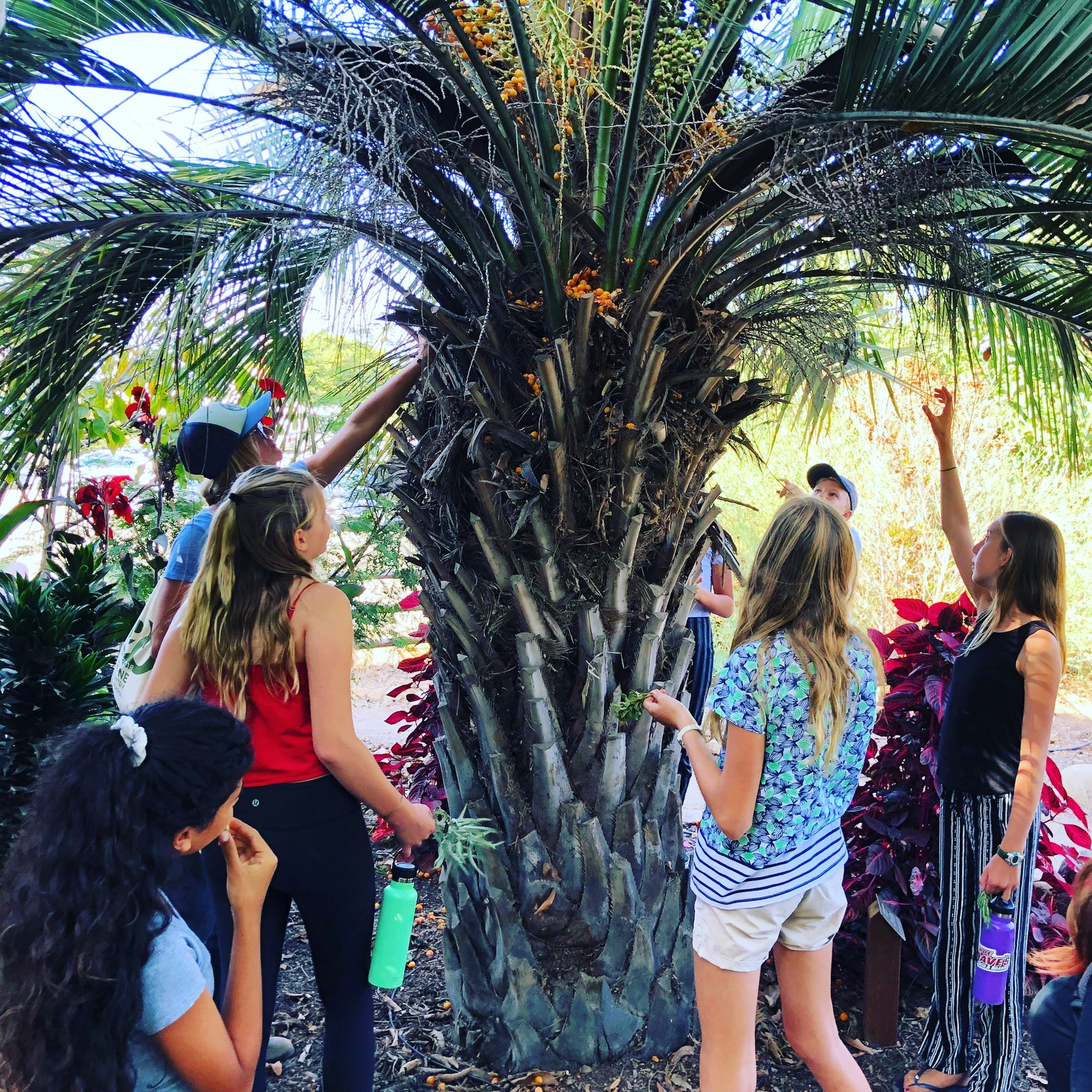 Education + Engagement
Our programs introduce engaging and relevant subject matter to our community in the context of advancing understanding of living systems and the choices and opportunities we have as stewards.
We have chosen to plant the seeds of change within the next generation and are proud of our partnership with Santa Barbara Middle School as we collaborate to deliver content through a curriculum titled:
Beyond Sustainability: An Introduction to Regenerative Land Stewardship.
Within this curriculum, we offer two elective courses:
Beyond Gardening: How Your Garden Can Regenerate the World
This Monday-Thursday session utilizes the campus garden as a living laboratory for teaching students the concepts and values of regenerative land stewardship.
Living SB: A Backstage Pass to Santa Barbara's Ecological Hotspots
This Friday session head off-campus to explore Santa Barbara's bioregion and meet the land stewards who are supporting ecosystem health through agriculture, education, and conservation.
Based on the success of this program in 2018 we will be expanding our education program throughout 2019 with a goal of reaching every student in our region.
Community Engagement Series
Through a series of ongoing programs, we are introducing the broader community to actionable thought leaders in the field of regenerative agriculture. This collaborative approach to building ecological literacy in the community happens through the use of diverse co-sponsors including the Santa Barbara Impact Hub, Community Environmental Council, Land Trust for Santa Barbara, and the Santa Barbara Botanic Garden.


Speaker Series #1
"Prescribed Herbivory for Fire Abatement" introduced the detailed capacity and functionality of utilizing animal systems to increase soil health and ecosystem function while providing effective fire abatement.
Speaker Series #2
"Regeneration from a Watershed Perspective" presented the value, process, and efficacy of designing ecosystem management practices and policies from a watershed scope.
Speaker Series #3
"Agroecology & Cuisine" was a presentation and conversation, guided by Jack Algiere (farm manager and co-founder of Stone Barns Center for Food and Agriculture), of Stone Barns Center's 350 acre diversified farm system, connecting generative methodology, innovations and experimental practices with a broad diversity of partners and audiences.
There are more to come in 2019. Stay up to date by signing up for our newsletter below.
Donate to Regenerate
We are committed to creating long-term return and impact from every dollar invested with our 501(C)3 organization.
Join Us
Stay up to date with the speaker series, events, and other ways to get involved by joining our email list.